Zoning Office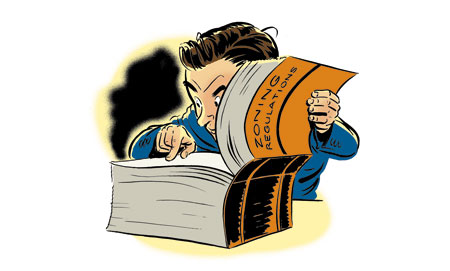 ---
Zoning Officer: Anna Grimste
Phone: (609)361-6000 option 8
Fax: (609)361-6031
---
Office Hours: 9 am to 11 am
Wednesday & Friday
Thinking of starting a new project?
A call to the Zoning Officer is an important step, even when planning minor improvements. Most improvements require zoning permit review before the work begins, in some cases even if the project is exempt from construction permit requirements. A zoning permit is required for the installation or replacement of items such as air conditioning units, sheds, fences, decks, railings, pavers, storage trailers, signs, and commercial outdoor seating just to name some examples.
Zone-specific bulk requirements are available here.
Resale CO's
Due to COVID, resale inspections will only be done on non-occupied properties at this time as we continue to practice safety measures to stop the spread. Resale applications and a list of resale requirements can be printed from one of the links below.
Your patience and understanding are appreciated during these challenging times. Please feel free to contact the office with any questions.
Links for various zoning applications available below.
Zoning Fees
$250.00 - New structures or relocation of existing structures
$225.00 - Major enlargements or renovation
$100.00 - Pool w. fence permits
$75.00 - Paver/ impervious coverage permits
$25.00 - Minor work such as AC/ Generators
---