Zoning Office
Page Navigation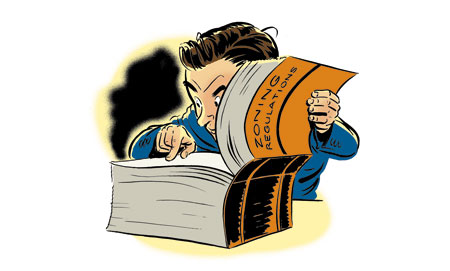 Zoning/Code Enforcement Officer: Cecilia (Ceci) Morillo
Phone: (609)361-6000 option 8
Fax: (609)361-6031
---
Office Hours: 9 am to 11 am
Wednesday & Friday
Thinking of starting a new project?
A call to the Zoning Officer is an important step, even when planning minor improvements. Most improvements require zoning permit review before the work begins, in some cases even if the project is exempt from construction permit requirements. A zoning permit is required for the installation or replacement of items such as air conditioning units, sheds, fences, decks, railings, pavers, storage trailers, signs, and commercial outdoor seating just to name some examples.
Zone-specific bulk requirements are available here.
Resale CO's
Resale applications and a list of resale requirements can be printed from one of the links below.
Requirements for Resale CO Inspection List link (updated 12/2019)
Declaration of Deed Restriction (effective 01/2020)
Resale CO Application - $50 fee per unit
Zoning Fees
$250.00 - New structures or relocation of existing structures
$225.00 - Major enlargements or renovation
$100.00 - Pool w. fence permits
$75.00 - Paver/ impervious coverage permits
$50.00 - Bulkhead replacement permits
$25.00 - Maintenance, sheds air conditioners/ generators & other minor work
$25.00 - Work approved by variance of the Land Use Board
---